When going for hikes in the woods, you always need to be very cautious. You never know what you are going to find or see. And sometimes, you need to make a decision as to whether you want to risk your life or not. And that was the decision Corey Hancock was faced with.
Hancock had been on a hike along the Santiam River trying to take some photos. But suddenly, the rain had begun to get heavier, so he was forced to turn around and head back. And as he turned to go back, he was faced with something extremely unexpected.
He saw a bear cub, laying on it's back, emaciated, soaking wet and he was barely breathing.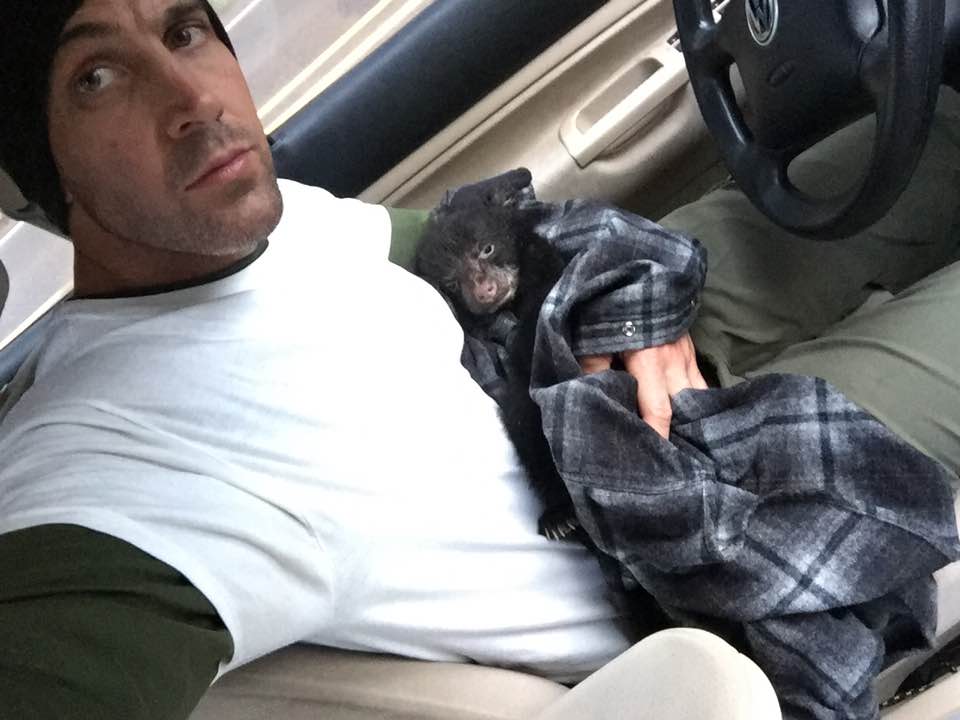 "It was laying on its back, barely moving. It twisted a couple times. Its paws weren't moving. It wasn't breathing. It was dying," said Hancock.
He soon realized that he didn't have time to think about what to do next. He had two options, watch the bear cub die in the rain, or he could scoop him up, risking his life with the wrath of a raging mother bear.
He waited 10 minutes, waiting for any sign of the mother. And there was nothing. So he chose to act. He wrapped the cub in his flannel shirt, and ran a mile and a half to his car. He posted about the cub on Facebook, asking people on any suggestions as to where to take the baby cub.
Someone from Turtle Ridge Wildlife Rehab, which was closed, opened up to accept the bear with loving and caring arms.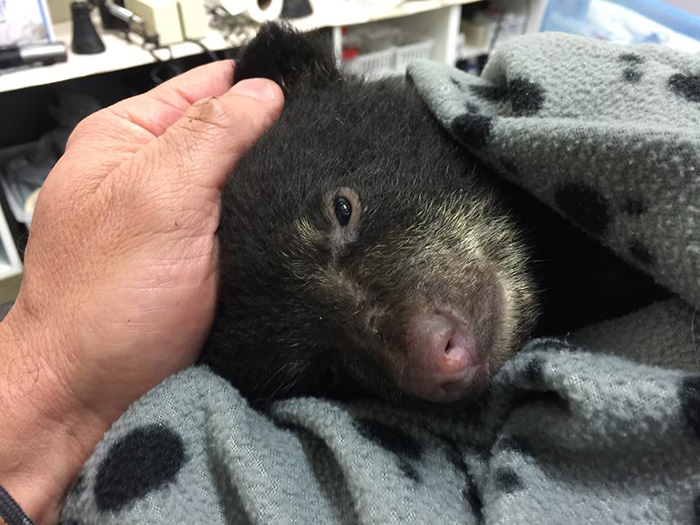 Along the way, Hancock had to pullover and perform mouth-to-mouth resuscitation when the animal had stopped breathing. He would breath ever minute and a half.
As he arrived at Turtle Ridge, an employee put the cub on a heated blanket, and injected him with electrolytes. He called them the next morning to check on the baby cub, and was surprised as to what they told him.
"The cub, nicknamed 'Elkhorn' received care throughout the night. Close to 2 a.m., after several rounds of subcutaneous fluids, his hydration and body temperature finally normalized. Nearly 12 hours later, Elkhorn is showing significant signs of improvement. He's being more vocal, attempting to stand and move around," said Charles Harmonsky-Johnson of Turtle Ridge.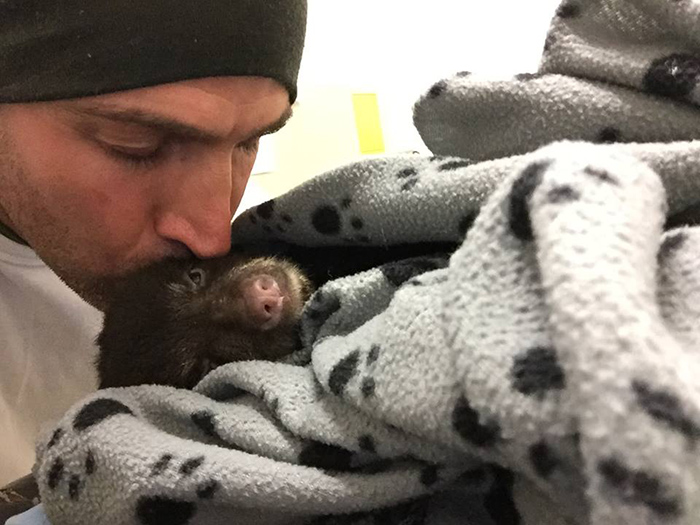 They were glad that he had rescued the cub, saying that if he hadn't, he most certainly would have died.
"Some mothers may leave their cubs unattended in a tree for several hours while they go find food. The cubs are safe in a tree. A cub lying on his back on the ground almost comatose is dying. I personally support stepping in and saving their life," said Sylvia Dolson, executive director of Get Bear Smart.
We are so glad that Hancock made that brave decision to save little Elkhorn's life. He truly is a hero.
If you thought this story was inspiring, and believe that Hancock is a hero, SHARE this post!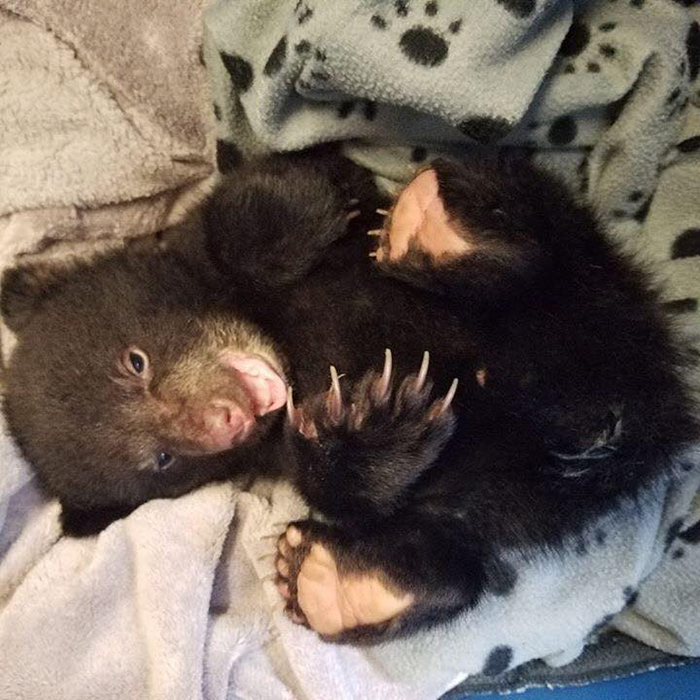 Source: washingtonpost.com